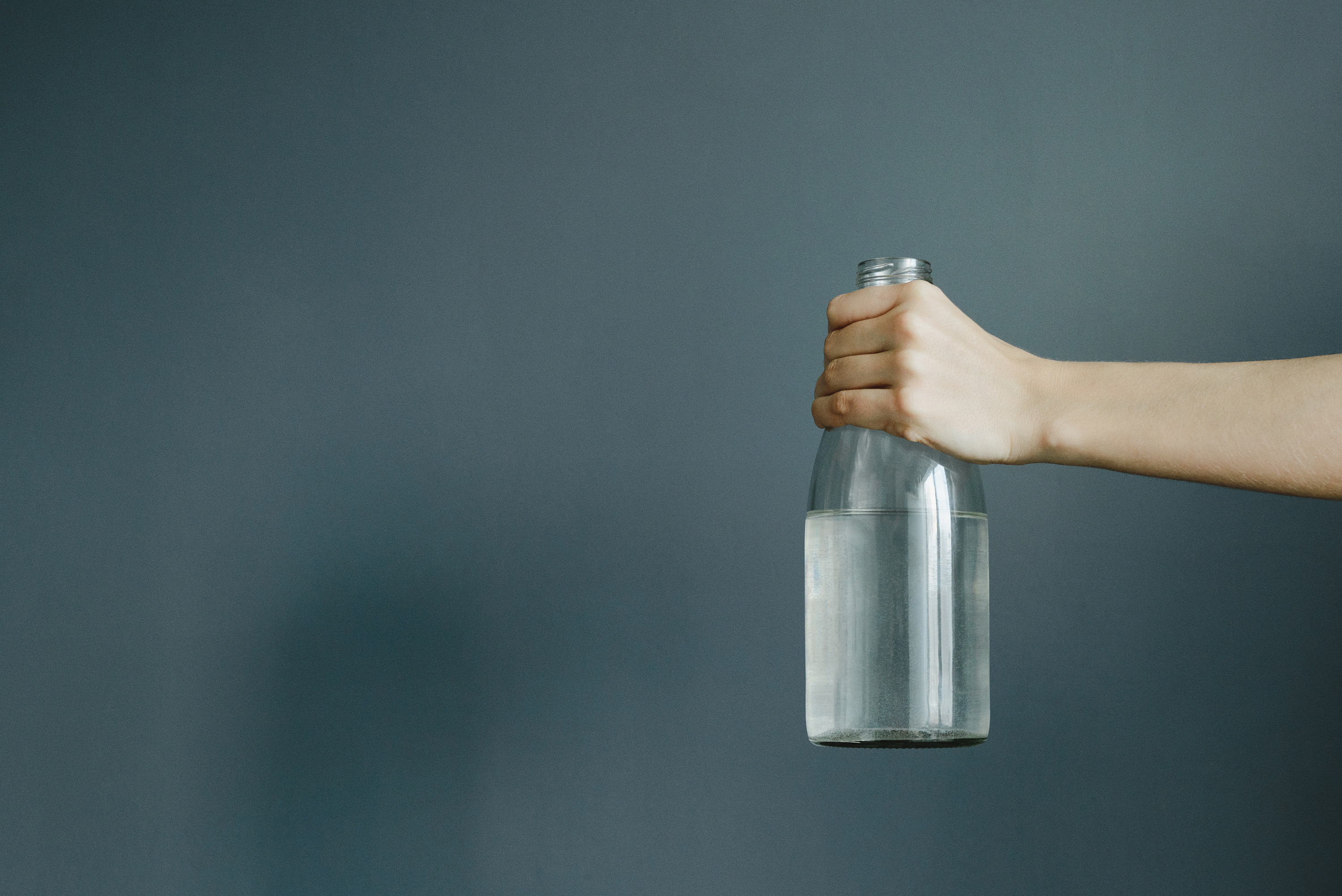 27 Nov

Ireland's 30-year love with bottled water

Sure who'd buy water?" It was a quote from the most powerful man in Irish broadcasting which threatened to derail the bottled-water industry in Ireland before it had even got going.

The year was 1981 and King of TV Gay Byrne hosted the Late Late enterprise show featuring emerging businesses and novel new sectors.

Geoff Read, the founder of Ballygowan, travelled to Donnybrook to let the Irish public know of his ingenious business idea but left with Gaybo's criticisms ringing in his ears.

The comments hurt but success soon followed and a love affair began.

Three decades on and Ballygowan is the undisputed giant of the Irish bottled water sector – last year alone it sold 30 million litres in the Irish market.

Where once bottled water was the preserve of the well-to-do, it now features across every facet of Irish life.

Even the way it's been advertised has changed dramatically over the years. Ballygowan moved from glass to plastic bottles in 1988 and their design now focusses on modern themes which incorporate sport and style rather than the sophisticated elegance of yesteryear.

We, as a nation, have gone water mad over the last decade, though we still lag behind other European nations in terms of our overall consumption.

"The amount of bottled water we consume per head of population is only a quarter of the Western European average," explains Kevin Donnelly, Country Director for Britvic Ireland which has owned the Ballygowan brand since 2007.

On board any flight or bus journey today you'll find passengers knocking back the uisce like it's going out of fashion. They're downing it in the gym, in conference rooms and on the country's highways and byways. Bottled water sells especially well at garage forecourts.

And if some believed that selling water to the Irish was akin to flogging ice to the Eskimos then they underestimated the strength of the sector here.

"The growth in the water industry in Ireland has really been phenomenal" says Kevin Donnelly.

"Even since 1999 the total market is up 143pc in terms of sales. In 1980 bottled water had 1pc of the soft drinks market in Ireland. Now it's at 20pc and is growing.

Even during the downturn the sales of bottled water here increased and the average per capita consumption amount is about 25 litres a head each year across all brands."

The rapid success of Ballygowan soon inspired others to follow suit such 
as Tipperary Natural Mineral Water and Kerry Spring.

As low-cost supermarket chains entered the Irish market so too did alternative, and often 
less-expensive bottled 
water brands from the continent.

The emergence of this new concept in liquid refreshment coincided 
with a greater public awareness of the importance of hydration with health bodies advising drinking two litres a day.

Bottled-water consumption tied in with new and different life-style choices – suddenly it became cool to be seen with a bottle of water in your hand.

And even TDs use the brand name as a mark of quality, with Jobs Minister Richard Bruton recently saying that people must pay for their water consumption because they get "Ballygowan-standard" supplies pumped into their homes.

Since Ballygowan, which is now being sold in the UK, first arrived on the scene the Irish public have embraced water in a way which would have been unthinkable half a century ago. It's a case of 'water, water everywhere…and plenty of drops to drink'.
Capped or tapped – which is better?
It was an unconventional stunt which we're unlikely to forget in a hurry. Determined to highlight the poor quality of water in his constituency, Luke Ming Flanagan, the TD for Roscommon-South Leitrim and now MEP, challenged the former junior minister Fergus O'Dowd to drink a glass of contaminated water during a heated Dail debate on water charges.
The glass of water Flanagan produced came from his own town of Castlerea where a 'boil' notice was in place due to the presence of cryptosporidium in the water.
O'Dowd declined to sample what Flanagan described as "glorified piss".
Not surprisingly people in areas of the country where our water quality is under-par may well decide to buy bottled water to quench their thirst, but in the main the standard of the H2O which flows from our kitchen taps is safe and drinkable.
Our public supplies come from two main sources. Water from lakes, rivers and streams is usually treated to make it safe to drink. Water from springs and boreholes may also have to be treated with fluoride added to all public supplies.
Those responsible for the marketing of bottled water products in Ireland are at pains to point out that their water is 'pure' and that nothing is added.
"For the last 750 years rain has filtered through the calcium-enriched limestone to make Ballygowan pure," says Kevin Donnelly of Britvic Ireland.
"As a result it's high in calcium and low in sodium," he adds.
In terms of providing pure hydration though there is no discernible difference between the water you get from your kitchen tap and that which comes in a bottle at your local shop.
The difference then comes down to taste, safety and quality.
With water charges set to be implemented the impact on the bottled water sector is unclear. If people are paying for water will they want to fork out more for that which falls from the sky?
Kevin Donnelly thinks they will.
"Now when people are paying for their water they will be more discerning about the quality. In some parts of the country the public water supply is poor so purity will be paramount for consumers," he says.
Geoff Read launched his Ballygowan brand on The Late Late Show in 1981
Back then the Late Late was required viewing and water was free. But Read, in a joint venture with Richard Nash, of Nash's Red Lemonade, defied the critics by developing Ballygowan into the country's first successful water brand.
As it grew Ballygowan went through a number of owners, at one stage US beer giant Anheuser Busch had a big stake, which it later sold back to the original partners. In 1993 C&C, the makers of Bulmers Cider bought the company.
Geoff Read went on to become a serial entrepreneur. He set up Grape Expectations (Ireland) Ltd, introducing small wine bottles to the pub trade, and served as chairman of the London Irish Rugby Club.
Today he works as a consultant helping other entrepreneurs navigate the process of selling their companies on to bigger operators with UK based Mulberry Value Practitioners.