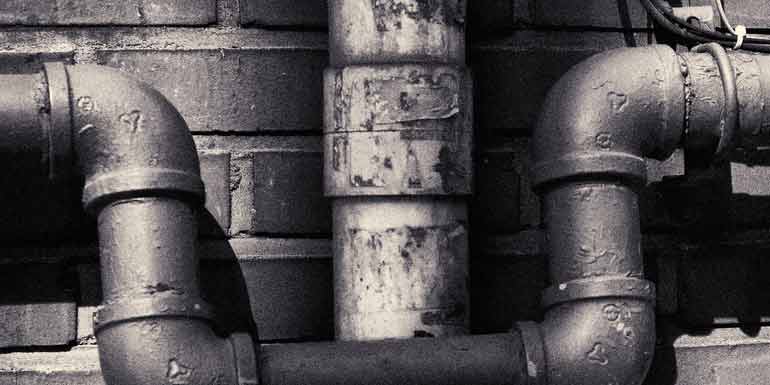 THE GOVERNMENT WILL today discuss a strategy to tackle lead contamination in thousands of homes across the country.

Through its metering programme, Irish Water identified approximately 26,000 homes that potentially have lead pipes.
However it is estimated up to 200,000 homes in the country could be affected by this Jerry Grant, Head of Asset Management for Irish Water said today. The company has begun writing to customers to inform them.
Lead in pipes can dissolve into water and regular intake of even low levels of lead can have health effects for everyone. The greatest risk is for babies in the womb, infants and young children. Bottle-fed babies are particularly at risk as all of their food comes from formula made up of drinking water.
Grant said anyone living in a house built up to and including the 1970s could have lead pipes.
Irish Water is responsible for the pipes under the road or paths to the outer edge of the boundary of a property but homeowners are responsible for the pipe from the outer edge of the property boundary to the building and all the plumbing inside the building.
The company is now urging customers to check their pipes and take remedial action if required. It is expected that Cabinet will today consider a national strategy to deal with the problem and assist homeowners in upgrading their pipes.
Irish Water is now drafting a mitigation plan in collaboration with the HSE and EPA to support this strategy.
– See more at: https://cleanwater.ie/200000-irish-homes-thought-to-have-lead-in-pipes/#sthash.2Pjn1Hil.dpuf